Take courage fellow traveler!
A new year is at hand and we stand at the threshold of the unknown. Some of us are trembling with excitement. Others are trembling in fear. We know little of the crushing storms or delightful blessings that lie before us, but we know the ONE who promises to be with us no matter what lies ahead….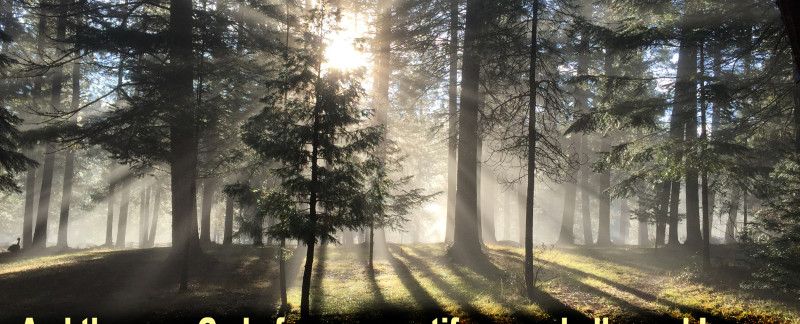 This is the ONE who showered his wonderful love over us when we least deserved it. The ONE who commands the storm and calms the sea. The ONE who guards our hearts even when the body is destroyed. The ONE who holds all things together by his thoughts. The ONE whose thoughts about you outnumber the grains of the sand.
Do not be discouraged. Do not be dismayed. For the Lord your God is with you wherever you go. Be strong and take heart, all you who hope in the LORD.
Go with blessings!
Today's Reading: Psalm 31
(Photo by Sandy Cathcart, Greensprings yard, 2015)